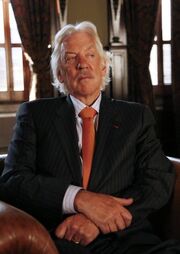 Patrick "Tripp" Darling III is one of the main characters in Dirty Sexy Money series. He is head Darling Enterprise and is the Darling family patriarch. Now in his 60s, he has amassed a wealth of such enormity that he owns vineyards and maintains residences around the world, including one in Upper East Side, Manhattan. Tripp is married to Letitia and has raised five grown but troubled children: Patrick, Karen, Brian, Jeremy, Juliet.
Ad blocker interference detected!
Wikia is a free-to-use site that makes money from advertising. We have a modified experience for viewers using ad blockers

Wikia is not accessible if you've made further modifications. Remove the custom ad blocker rule(s) and the page will load as expected.