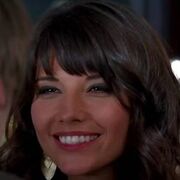 Natalie is Juliet's former best friend gone arch enemy. Her return into the Darling lives causes controversy for the family; most notably it puts Jeremy loyalty towards his twin sister in question as she and Jeremy starts to date. In order to get Jeremy to side with her, Natalie fakes a pregnancy, which ultimately leads to both Jeremy and Juliet cutting her off for good.
Ad blocker interference detected!
Wikia is a free-to-use site that makes money from advertising. We have a modified experience for viewers using ad blockers

Wikia is not accessible if you've made further modifications. Remove the custom ad blocker rule(s) and the page will load as expected.