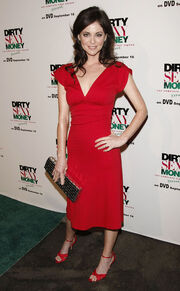 Diasy is a recurring characters with the Dirty Sexy Money series.
With the series
Edit
Daisy is a paralegal who works for Nick in his law firm, serving as Nick's secretary. A running gag for series is that she forgets to inform Nick that he has visitors in his office, which typically resulting in an embarrassing situation.
Ad blocker interference detected!
Wikia is a free-to-use site that makes money from advertising. We have a modified experience for viewers using ad blockers

Wikia is not accessible if you've made further modifications. Remove the custom ad blocker rule(s) and the page will load as expected.